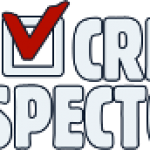 Latvia based maritime software vendor Fiber Ltd has just launched Crew Management Software www.crewinspector.com specifically designed for crew and ship management agencies operating in maritime industry.
"This is a great and brave step forward for the crew management industry as it might be the very first attempt to create a crewing system which operates on the internet and provides an excellent software replacement for companies which still use MS Excel sheets or MS Access databases", said CEO of the company Mr. Martins Junkers.
CrewInspector.com is also a great competitor to regular PC installable crew management applications as most of them can barely be connected to any 3rd party application such as banking systems and are not easy scalable to companies' performance. Internet has proved itself to be the No.1 tool for many industries especially during last 5 years, now the time has come for maritime industry as well.
CrewInspector.com offers worldwide accessibility around the clock, full control of the workflow and arrangements, IMO approved crew list requirements and single data storage. And the most important – it can be accessed from any place in the world securely and if needed also from your mobile phone.
CrewInspector.com is being deployed by few crew manning companies already.
Alasdair.MacRae, former Personnel & Safety Director of "NordbulkShipping" said: "After a wide search of software that was available in the market, we migrated our crew management system from local PC based system to CrewInspector.com web-solution, which enables us to work to standardized processes from our different offices worldwide. Our company appreciates the fast, flexible and easily understandable interface from the CrewInspector software".
To find out more on the software, visit www.crewinspector.com for detailed information.