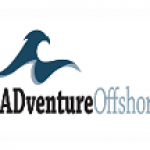 Riga, Latvia – Web based crew management software provider CrewInspector has entered in to agreement with ADventure Offshore Ltd to provide HR management tool for operations in the offshore sector.
ADventure Offshore Ltd is Ghana based company providing services to the offshore industry. CrewInspector fully covered the needs addressing efficient organization of crew recruitment by integrating the vacancy management and applicant sourcing directly through the ADventure Offshore Ltd company website.
Leaving the crew folders and hard copies to the past, ADventure Offshore Ltd now utilizes paperless crew management application being able to keep crew personal information in the cloud and accessing from any place in the world when traveling and meeting clients or operating in Africa.
In additional to comprehensive crew planning and scheduling functionality, ADventure Offshore utilizes various alerting features by monitoring crew certificate expiry and crew contract expiry to streamline day to day operations where accuracy is the highest value of effective operations.
"We see growing demand in African continent for crew management software, specifically in West-African countries like Nigeria and Ghana where oil and gas industry is becoming more mature day by day. Therefor we are happy to welcome ADventure Offshore Ltd to the list of our satisfied customer base around the world, commented Andy Lipsberg, Co-Owner at CrewInspector"
About ADventure Offshore Ltd
ADventure offshore Ltd is a wholly owned Ghanaian upstream oil and gas focused company. It is located and headquartered at the heart of commercial and decision making activities in Accra, Ghana. Company provides consulting services in the area of oil and gas strategy advisory, talent management, capability and operational improvement, oil and gas project economic assessment.
About CrewInspector
CrewInspector Ltd is an online crew management software provider established in 2011 Riga, Latvia. Crewing software is primarily designed for use of crewing agents and ship management companies within maritime and oil and gas industry. CrewInspector.com provides full cycle of crew management operations starting the recruitment, crew database, scheduling and certificate management as well as crew payroll calculations and customer invoicing. CrewInspector is fully MLC 2006 compliant. More information on www.crewinspector.com