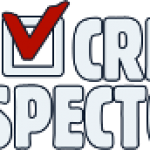 CrewInspector.com conducted an online survey asking its corporate website visitors to reveal their current status in using crew management software.
37% of visitors revealed they are looking for crewing solution, apparently majority of surveyed currently deploy various type alternative applications such as Excel sheets, Word files and similar solutions to manage day-to-day crewing operations instead of using software solution which potentially could optimize the crew management process and increase crewing efficiency.
27% of visitors are deploying installation on their personal computers, having limited opportunities to operate globally via offices crew manning offices based around the world and between different time zones.
19% of respondents revealed using PC installations which are combined with web based communication between other offices and vessels. At the same time only 17% visitors disclosed they are using online solutions for crew management process which is a positive trend in light of immense technological development.
After all by summarizing the survey trend, approximately 64% of respondents which represent ship operators and owners, ship management and crew management companies across the globe would potentially switch to online based crew management software or eventually replace the manual processes which are at the present utilized offline.