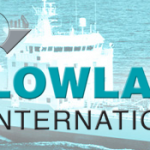 Riga/Nieuw-Vennep – CrewInspector.com has been selected by Lowland International to provide its online crew management software to Lowland group of companies. Agreement stipulates full integration of Lowland offices across the globe into single crew management system enabling to do crew management, crew payroll and customer invoicing.
CrewInspector successfully transferred all crewing related information from legacy database to the new crew management application as well as integrated offices and employees based in Netherlands, Belgium, Cyprus, Romania, Latvia and Ukraine.
Crewing software enables Lowland to do crew recruitment through integrated online application form and automatically distribute all seafarer applications among responsible office. Using CrewInspector crew managers now can easily prepare all relevant crew documents with few clicks in the system, including crew employment contracts, crewlists, guarantee letters and much more saving lots of time and reducing manual effort.
Following Lowland internal procedures, crew payroll module enables wage calculation on permanent and temporary crew employments, ensuring optimum flexibility managing contracts for seagoing personnel and long term employees.
In the future Lowland International expects ongoing crewing software development with tailored functionality to satisfy all internal needs and achieve workflow efficiency.
"We are proud on taking Lowland International onboard on top of our other Dutch clients. Lowland is one of the top names in shipping industry with long history in the market. It was challenging project and we learned lot of new things from them, in the same time we have gained confidence that with CrewInspector we can solve nearly any task within crew management industry", says Andy Lipsberg, Co-Owner of CrewInspector.
"We are glad to have chosen for CrewInspector, the easy access of the system. The "hands on mentality" from the people behind Crewinspector made this whole transfer from our personal information system and payroll system to a success. And we are looking forward in the upcoming sessions to develop the system to the next level so Lowland can provide her clients with much more efficiency". Marinus van Dam, Dept. Director Lowland International.
 About CrewInspector
CrewInspector Ltd is an online crew management software provider established in 2011 Riga, Latvia and operating the software since 2004. Crewing software is primarily designed for use of crewing agents and ship management companies. CrewInspector.com provides full cycle of crew management operations starting the crew database, scheduling and certificate management as well as crew payroll calculations and customer invoicing. CrewInspector is fully MLC 2006 compliant. More information on www.crewinspector.com
About Lowland International
Founded in 1993, Lowland International NV is an international shipping company. We provide services for parties in the shipping and offshore industry involved in third-party technical ship management and ship operation. Lowland International operates on behalf of the ship and offshore owners and maintains a large pool of seafarers from 20 different countries. In several countries, Lowland International supports schools that are specialized in the education of Marine Officers. We serve a specific market for exacting clients. From our offices across 20 countries, we work to fulfill owners' high expectations globally. With the regulations of the MLC coming into force in 2013, Lowland International NV is ready to provide the shipping and offshore industry with high quality services www.lowland.com