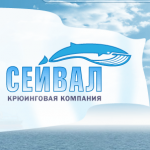 Riga/Arkhangelsk – Online crew management software provider CrewInspector.com signed an agreement to supply Russian crew manning agency Seawhale Co Ltd with its proprietary crew management system. Contract includes full replacement of manual tools for crew management previously used by Seawhale Co with online platform developed by CrewInspector Ltd, integration of crew managers and agents based in Arkhangelsk, Petrozavodsk, Saint-Petersburg and Vladivostok in Russia and Odessa office in Ukraine.
Further to the agreement, CrewInspector.com will provide ongoing IT development and system maintenance to ensure highest standards of effective and secure crew management are met, followed by implementation of custom requirements anticipated by Seawhale Co Ltd.
"We are happy to announce the partnership with Seawhale Co Ltd as leading crew manager and supplier from Russia with strong performance and growth potential in future. This win-win cooperation also emphasizes our strength in providing easy to use, quality and powerful crewing software in Russian market likewise", said Andy Lipsberg, co-owner of CrewInspector.
I hope that using of Crewinspector software will help us to make our business stronger among our competitors and bigger in terms of revenues and clients we serve. By choosing Crewinspector we made another step up in development of our agency", admitted Seawhale Co Ltd company director Alexander Kovalev.
About CrewInspector.com
CrewInspector.com is online crew management software, specially designed for maritime industry with rapidly growing client base globally. Crew management system provides full crew management process including crew database with detailed browsing and search capabilities, contract management, automated document preparation as well as certificate verification against vessel requirements and expiry tracking. For more information visit www.crewinspector.com
About Seawhale Co Ltd
Seawhale Co Ltd is crew manning agency from North-West of Russian Federation founded in 2004. Presently we supply with our full/partial crew 8 Ship Owner / Manager / Operator Companies with total fleet about 400 vessels including bulk, container, mltp, coaster, chem/oil, general cargo vessels. As we are rapidly expanding by opening new crewing offices, we are looking forward to increase our customer base worldwide. For more information please visit our website www.seawhale-co.com