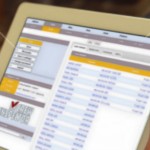 Riga/Latvia – CrewInspector.com an online crew management software provider conducted an online survey asking its corporate website visitors crewing agents, vessel owners and managers to answer question if they are happy with their current crewing software they utilize within their company.
Survey results provide interesting pattern, more than sixty percent of surveyed revealed they are not satisfied with the software they currently use and are looking for a replacement extensively in order to ensure being in line with market trends and technological development in maritime sector.
Twenty four percent of surveyed answered they are most likely willing to go for a change but due to various reasons have not made their final decision yet which at the end of day means; once they are ready, unsure companies will go for a change or improve existing crewing platforms to achieve their goals by improving the technology.
Only sixteen percent answered they are satisfied with their existing crewing software or due to financial issues are not willing to change anything regarding their crew management software.
Besides the statistics, we see the growing demand on proper crew management solution on a daily bases by receiving increasing amount of queries regarding CrewInspector. As pool based system, we are improving our software with every new customer signing up with us making the software better for all. So far when improving the software we have put customer feedback on top of our priorities and it pays back, admits Andy Lipsberg co-owner of CrewInspector.com
About CrewInspector.com
CrewInspector.com is online crew management software provider established in 2006, Riga, Latvia. Crewing software is specially designed for crewing agents, ship owners and managers with rapidly growing client base globally. Crew management system provides full crew management process including crew database with comprehensive browsing and search capabilities, employment contract management, vessel management, automated document preparation, verification of certificates against vessel requirements and their expiry tracking and payrolls. For more information visit www.crewinspector.com