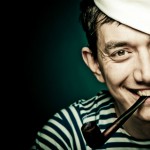 How to choose the right crewing software?
Small or big, most of crewing companies may come to the point that handling daily crewing operations by using different files or poor database is not sufficient and it's the time to start deciding for professional crewing software.
However it is not an easy task especially because the market is saturated with different crew management solutions and understanding the right one, might be very time consuming.
Though there are some very basic starting points which might be very helpful for decision makers. Every crew manager, crewing agency director or fleet manager should concentrate on following aspects to start the journey:

A. Develop crewing software within the company
B. Buy it from a vendor
C. Or lease/pay monthly license fee for using crew management system
Now we will take a look at positive and negative aspects for each of the subject for choosing the right soft for crewing.