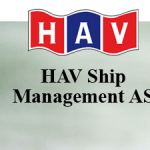 Ship Crew Management System chosen for HAV Ship Management AS fleet
Riga/Kaliningrad — CrewInspector.com an online crew management software provider wins the contract to provide HAV Ship Management Kaliningrad with full crew management solution. CrewInspector will provide online crew management database, integrated online application for seafarers and crew payroll software.
Crew management system enables crew managers to create seafarer employment contracts, monitor certificate expiry and organize crew planning across the whole fleet thus reducing manual work. Based on crew employment contracts, payrolling module helps calculating crew wages and respective deductions.
HAV Ship Management Kaliningrad will use CrewInspector to manage crew for 26 dry-cargo ships classified by Germanischer Lloyd which under management of the company. The ships carry bulk and general cargoes. Currently there are about 450 Russian seafarers are working in the Company. Apart of crew management, HAV Ship Management Kaliningrad performs most of company activities including technical management, safeguarding of safety of navigation; security and logistics on behalf of HAV Ship Management AS and Norwegian owners. For more information visit www.havkaliningrad.ru
About CrewInspector.com
CrewInspector.com is online crew management software provider established in 2006, Riga, Latvia. Crewing software is specially designed for crewing agents, ship owners and managers with rapidly growing client base globally. Crew management system provides full crew management process including crew database with comprehensive browsing and search capabilities, employment contract management, vessel management, automated document preparation, verification of certificates against vessel requirements and their expiry tracking and payrolls. For more information visit www.crewinspector.com